Vail, Colorado
December 9, 2020 – December 16, 2020
Wednesday – Wednesday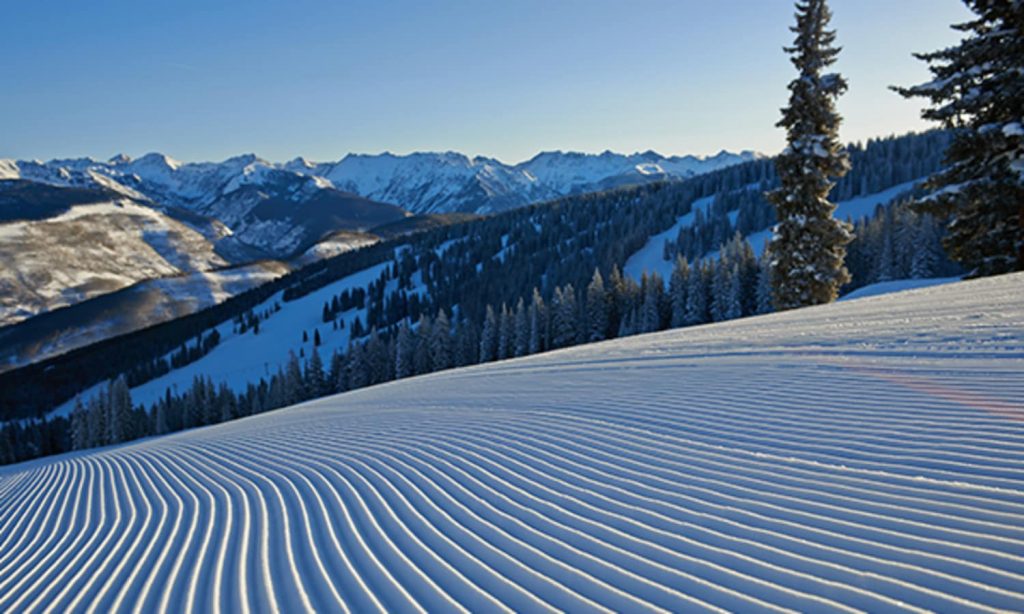 Vail Ski Resort is world-renowned for providing guests with an experience that truly is "Like nothing on Earth." Founded in 1962, the Colorado resort is home to seven legendary back bowls spanning seven miles across the backside of the resort. The ski area is enormous with over 5,289 acres to explore and four distinct base areas connected by free buses and heated walkways. It draws skiers from all over the world and provides excellent terrain for all ability levels.
The resort has great terrain options, excellent ski schools and a large assortment of shopping and dining options. The two main base areas are Vail Village and Lionshead. Vail Village located at the base of Gondola One is the original base area and is home to Vail's iconic covered bridge that crosses Gore Creek. Lionshead Village, located just west of Vail Village, is serviced by its own gondola and is home to luxury resorts.
Vail Ski Resort History
While many other ski resorts in the western United States started as mining towns, Vail was built from the ground up to be a ski resort. During World War II the U.S. Army established a training center at Camp Hale located just 14 miles south of what would later become Vail Mountain. The U.S. Army's 10th Mountain Division trained at Camp Hale and consisted of excellent skiers and mountaineers that fought in the mountains of northern Italy during WWII. Upon their return from the war, they quickly became major players in the burgeoning ski industry.
A veteran of the 10th Mountain Division, Pete Seibert returned to Colorado after the war to search for a perfect location to build a ski area in the Rocky Mountain region. Pete teamed up with friend Earl Eaton who led Pete on a seven-hour climb up a no-name mountain, where they crested the summit to discover the now legendary back bowls.
Ski Area Statistics:
Number of runs:            336         Vertical Rise:                3,365 Ft
Top Elevation: 11,510 Ft.             Combined Skiable Area:      5,317 acres
Runs:                            195 total 18% beginner 29% intermediate 53% advanced
Lift Pass Options:
Buy the Epic Pass with a Discount $979 until 9/17
Day Passes   6-day  $571    5-day $490 until 9/17
Link to purchase Epic Pass   https://gloria-passes.events.ski.com/
Ground and Hotel Costs:   $ 1,020.00 for the 7 day ground package.
Air:   Discount air can be arranged as well, but we will need deposits in soon to commit. Recommend that you advise all passengers to arrive in Denver no later than 11AM to meet for Transfers
You will receive:
Transfer from Denver International Airport to Vail Via Arrow Van Lines
Seven Nights lodging at Evergreen lodge in Lions Head one block from the gondola.
Advanced Reservation to Vail Resort.
This trip is limited to 26 persons
Vail Reservation Policies will apply, but we are hoping to avoid with an early trip and early reservations:
https://www.ski.com/blog/vail-announces-epic-pass-covid-policy-reservations-required/